Creaking Floors are a hazard in Granny. As the name says, it creates a creaking sound when you step on one that alerts Granny and leads her to your location. So when that happens, you have to either hide, run or knock Granny out with the Crossbow, Shotgun or the Freeze Trap.
Refer to the gallery below for the relative locations, both for Practice/Normal/Hard and Extreme.
Difficulty Variation
When playing on Easy mode, they are completely removed, allowing for safer navigation.
On Practice, Normal and Hard, they are normal sized and can be avoided in some areas.
On Extreme mode, they have been greatly enlarged, making them impossible to avoid. Additionally, another creaking floor is added to the Secret Area Top Floor, between the stack of boxes and drawer.
Sounds
The sound made when stepping on a Creaking Floor.
The sound made when stepping on a Creaking Floor pre-Version 1.2. (See Trivia)
Trivia
Creaking Locations (Practice, Normal, and Hard)
Creaking Locations (Extreme)
How to Avoid (Practice, Normal, and Hard Only)
Video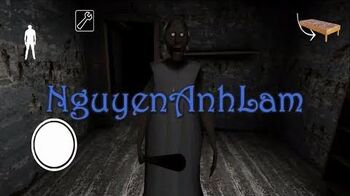 Hazards

Very Low

Low

Medium

Bear Traps, Bell Alarm, Chair, Creaking Floors, Grey Vase, Blue Vase, Hanger, Hanging Meat, Hanging Plates, Tin Can, Large Lamp, Security Camera, Vent Door, Metal Panel, Spectral Rats

High

Guillotine, Jail Door, Unstable Flooring, Iron Bars, Gasoline

Unknown

Other

Granny • Spider • Teddy • Spider Cage
Community content is available under
CC-BY-SA
unless otherwise noted.