Welcome to the Granny Wiki!
| | | | |
| --- | --- | --- | --- |
| 204pages | | | |
Before You Edit
Before you edit on this wiki, please create your own user page and check out the Rules for this wiki.
Content
Gallery
Community
This is the main community page of the wiki. Check here for the latest updates! To see more about the game, go
here
.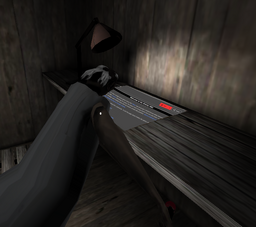 Update Section: Wiki Expansion for Update 1.5!
We are expanding this wiki to update it to Update 1.5, released August 23. Please help the wiki by updating old pages and expanding new ones. We have come so far, as we started this expansion with only 84 pages. It will conclude with the 200th page added to the wiki that is not deleted within 24 hours. Meanwhile, there is a special staff position giveaway! See here for more details.
The Staff
Staff members have shown commitment to this wiki. However, they come and go and might not all be active. There are four levels of staff members: Moderators, Administrators, Bureaucrats, and Veterans. More info is on the Rules page.
Moderators: Comicboss4000, SuperSN4K3Z, Glitter Breeze
Administrators: FizzFire, Gameonem, Anıl Çezik
Bureaucrats: 6Days
Veterans: 6Days
Inactivity Section for Staff Members
If you will be inactive for a long period of time (more than one week), please post your reason and time away here.

FizzFire: Computer crashed.
Discord
The wiki now has a discord server, https://discord.gg/JyHEEaH
Polls
A new poll will pop up pertaining to the Wiki Expansion Conclusion. See Updates Section for more details.
Recent Activity