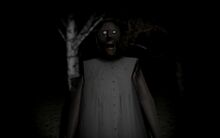 Stuff I like
Kiwi                                    
Motorcycle 
My friends 
Me
Dairy of Steve the noob 
The legend of herobrine and granny
Little known facts
I have a crush on (OMG I can't tell you)!
I secretly like spinach with rice and hot sauce.
Hello, those were some facts about me. I have edited this wiki for a while now, and I am a old pro at stuff. If you have any questions for me then write 'em. Don't be shy. I like long posts and normal posts but esspecially special posts. So post posts on my page if you have questions!!!
Community content is available under
CC-BY-SA
unless otherwise noted.